Save yourself some stress and hire us for a wedding limo in New York!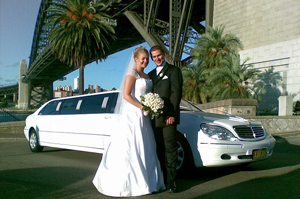 Sometimes, arranging everything for a wedding can be very difficult. There are so many things that need to be done and so many things that need to be worried about. The last thing you need in such conditions is to add to the list of worries you already have which is why New York Limousine is more than willing to take some of your burden away. If you are worrying about transportation, you do not need to do so any longer since we are the ones who will take the responsibility of managing transportation for you for the wedding. We are great for those who need a wedding limo in NY.
One of the many services that New York Limousine offers is wedding limo services in New York. Therefore, you can hire as many vehicles as you want, as big or small as needed, to suit the circumstances. If it is for the purpose of transporting the bride to the location of the wedding or to take the bride and groom away after the wedding, you will only need one vehicle. However, if you want the entire family of the bride, for example, to arrive at the wedding in similar style, then you can hire vehicles that you think will accommodate your family. The great thing is that you have the choice of vehicle which means that you can choose a vehicle that you like the best. All makes and models are available and if you want your wedding to be special, the earlier you get to us, the better it is for you since you can choose a vehicle without it being unavailable. You can count on us for the best transport service on the most important day of your life. You do not need to worry since New York Limousine has never let any of its customers down. We have never disappointed and we do not intend to begin now.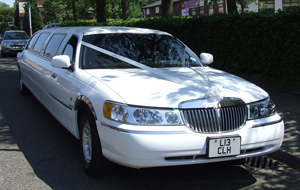 A wedding is a very special occasion which is why you want every aspect of it to be perfect and special. New York Limousine makes every effort to make sure that it remains so. We always show up on time, therefore, if you ask us to be at your house or at the wedding reception at a particular time, we will be there. Our chauffeurs know all of New York by heart which is why they will never get lost and they will always be punctual. We are trying to reduce your worries, not add to them.
If you think it is too much for you, you can even request New York Limousine to have the car decorated for you at a small cost. We will make sure that the vehicle looks as good as it possibly can for the wedding and you will have nothing to worry about. For the best wedding limo service in New York, we are the only ones to come to since there are likely to be no disappointments and no complaints. You want a stress-free day and we can provide that for you. Hire us for a wedding limo in New York.