The little things in life should be celebrated – celebrate today with our party limo service in New York!
So your birthday is approaching and it may be your 16th or 18th birthday – milestone years! You might be thinking about doing something really special that involves something luxurious and something you will remember for the rest of your life but also should be overseen by an adult. What better way to spend the day than to hire a NY party limo service and cruise around town with your friends? New York Limousine offers this service at the most affordable rates and you can do something special by renting out a sedan limo of your choice and having fun with your friends.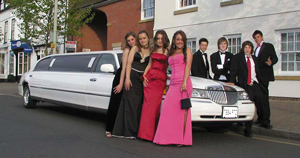 Since our chauffeur will be the one driving the vehicle, your parents do not need to worry about a responsible adult being there to keep an eye on you. All you need to do is get your parents to get in touch with us and hire a vehicle according to the number of friends that you want in the vehicle with you. We will follow the instructions of your parents and our chauffeur will do nothing that has been put off limits by your parents (or by you, if you are the parent). New York Limousine offers these services but only promises to operate strictly by the rules of the customer's parents, especially if the customer is a young adult. We will make sure that no alcohol is stocked in your limo.
If you want to come to our shop and look at the vehicles that we have, we would first recommend for you to take a look at the pictures that we have put up so that you get a general idea of what we are offering. You can then come to us and talk about details along with the kind of service you need, when you need it and for how long you need. We can guarantee that you will have the time of your life since the NY party limo service that is offered by New York Limousine is one of a kind.
If you want to fully benefit from the New York prom limo service offered by us, we would encourage you to get in touch with us as early as possible so that you can get the vehicle you want. New York Limousine books vehicles in advance to allow customers choice and to enable the company itself to be more organized. A simple ride around New York or the arrival to and departure from a party can be made special just by hiring our amazing luxurious services.