Rent a Mercedes limo in NY right here!
We have come across various customers and if we were asked what model or make was rented the most, we would probably have no answer to that question. That is because we have a huge range of customers and they all have personal preferences. So far, we have seen that all makes and models have had just about equal preference. One of the makes that has been popular is the Mercedes Limo in New York. Because of its elegance and sleek design, New York Limousine has found that this make has certainly not fallen behind in terms of preference.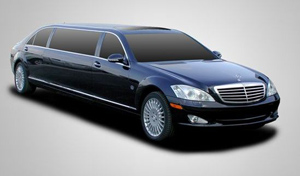 If you are a Mercedes Limo kind of person and want to rent or hire it for any purpose whatsoever, you should come to us since we have this vehicle in various colors and it is available most of the time. It is used a few times a day and it is one of the popular vehicles which is hired out by New York Limousine. We are very proud to say that even though it has seen a lot of business, it still looks as good as new. Therefore, if you come to us and inspect any NY Mercedes Limo that we have, you will believe that it is brand new and has never been used before.
How do our New York Mercedes limo rentals look so great?
This is mostly because of the fact that our professionals take extremely good care of this vehicle. Any other Mercedes Limo that is rented out in New York is likely to not be in the same condition as our vehicles. We take extremely good care. Our cars are cleaned from the inside and the outside to make sure that they do not lose their luster. With New York Limousine, you can rely on the fact that our vehicles are exactly what they are promised to be and we will never fool our customers into hiring a Mercedes Limo that can no longer function as a hired vehicle.
For the best New York Mercedes Limo, the only place to come is New York Limousine. You will find quality, efficiency and loyalty. Come to us and you will not regret it. We will live up to every claim that we have ever made to any of our customers.