Rent a hummer limo in New York right here!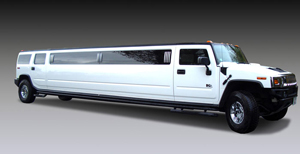 Some people are all about the looks of a vehicle. If you want sleek and elegant, you would probably go for other models and makes. However, if you want to rent a luxury vehicle from New York Limousine and want it to be a little hard-core yet elegant at the same time, the appropriate vehicle for you would be the NY Hummer Limo that is up for hire by us. You might think that sleek, thin and elegant is something that everyone gets for special occasions or other events but you might want to do something dissimilar and go for a luxury vehicle that looks a little different from every other luxury vehicle.
A Hummer Limo in New York is appropriate for individuals who do not like the complete royalty and same-old appearance that is enjoyed by individuals who hire out limousines for various occasions. If you are one of these individuals, you can go for a heavy look and prefer something that is different and looks like a jeep merged with a limousine. New York Limousine has seen a lot of people beginning to prefer this look because of its distinct appearance. It may look a bit different but it certainly is equally desirable as all other limousines that are made available by us.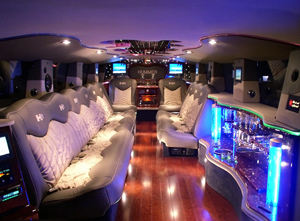 Many customers come to our shop and say they want something different. They look at all the vehicles that New York Limousine has on display and then they ask us about the Hummer Limo that they see. They want more information on it and want to know its features as well. The features of a Hummer Limo are equally luxurious and stylish as other limousines. A NY Hummer Limo can accommodate a large group of people. If you have a large group, this could be the best way for you to go. It may be different in appearance but it is certainly better when it comes to enjoyable features.
If you are looking for something different when you come to New York Limousine, you should certainly ask for the Hummer Limo in New York. We have greater variations when it comes to color and greater options are available with regards to seating as well. Try it out and you will not be disappointed.