Our prom limo service in New York is unbeatable!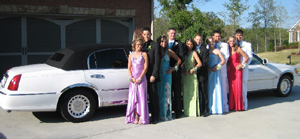 Any occasion that only comes once in your life is likely to be a very special one; therefore, you want to make sure that everything you do on that one day is special and memorable so that you can look back at it with fondness, remembering how everything went perfectly. One such day is prom and since it is the end of one life and the beginning of another, you want to make sure that it goes without any errors. Even with regards to transport, it needs to be perfect, so you can benefit from New York Limousine's prom limo service and hire a special luxury vehicle for the day so that you can have fun and go to your prom with style. You are sure to remember this day for the rest of your life. So do it in style with our NY prom limo rentals.
Our prom limo services in New York are very famous. This is because of the variety of vehicles we have available. People with all kinds of preferences can find something when they come to New York Limousine and this results in customers who are satisfied with the service that they get. We provide all sorts of vehicles for all sorts of purposes. You might only want one four-seat sedan since you only want you and your date to the prom to arrive in the vehicle. In other cases, you might want to go with all your friends for which you are likely to need a vehicle that accommodates more people. We can provide a vehicle according to the number of people who will be transported in the vehicle. However, we advise you to get in touch with us as early as possible so that you can get your vehicle of choice. Therefore, come to New York Limousine quickly and book your vehicle so that we can save it for you for your special day. Your NY prom limo should be perfect for your special day.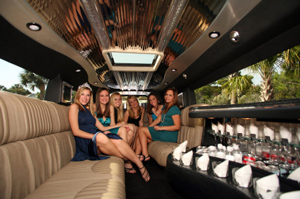 When you hire a New York prom limo service, you want the vehicle to be free from any defects. You want it to be clean thoroughly and everything inside it to be functional. What is the fun in traveling in a limousine if you cannot benefit from the wonderfully luxurious features you have access to on the inside? Therefore, technicians at New York Limousine make sure that everything in the vehicle is in working order so that you can maximize your use of the vehicle for this special occasion. We do encourage our customers to use the vehicle with respect so that it is easy for us to maintain the quality of our service. If you know that there will be underage individuals in the vehicle, let us know in advance and we will make appropriate accommodations. We want your experience to be top-notch.
New York Limousine's has the most exceptional prom limo services in NY and there is likely to be no other prom limo service in New York that can match up to our services. If you want the best for yourself and want the best service on a day like your prom, it would be ideal to come to a service that takes every need of yours into consideration and merges it with the service. For the best, New York Limousine is the only one in New York you can count on. Call today!