Cadillac Escalade Limo Service in NYC
Come to us for a Cadillac Escalade limo in NY!
For all kinds of fancy occasions, a fancy ride is what you need. You might be thinking about it but might be trying to reason yourself out of it because of the prices that come with such services. They are highly unaffordable since most Cadillac Escalade Limo services in New York try to take advantage of the "luxury" aspect of it and charge people more than what is fair for such a service. For that reason, if you need a luxury vehicle for a special occasion and cannot find an appropriate one, you should come to New York Limousine since we offer affordable rates along with a large variety of vehicles.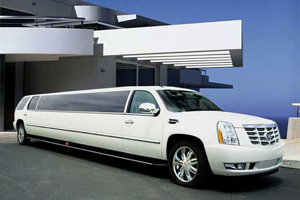 If you prefer the Cadillac Escalade Limo in New York, you should visit our showroom and you can look at this model in particular. You can look at the various colors that are available and you can inspect the vehicle to see what condition the vehicles are in. New York Limousine is very particular about these things and so we make sure that the cars we show to our customers are as clean as they are in reality. The great thing about this is that you have the option to choose the color and match it to the occasion. If it is prom, you can choose a black vehicle and if it is a wedding for which you need to hire the vehicle, you can choose the white one. You have a wide range of options regarding various aspects of the vehicle and you can customize it as much as you want.
For a high quality service with regards to New York Cadillac Escalade Limo rentals, you should definitely come to New York Limousine and give us try once. After that you will be convinced that we are the best service providers in New York and you will not want to go anywhere else. We certainly hope you choose us and we hope to hear from you soon. Rent a Cadillac Escalade limo in New York today!